The New York Times
By PAGAN KENNEDY
Published: March 1, 2013

Who Made That Sliced Bread?

In 1928, a full-page newspaper ad announced the first presliced loaf of bread. It included instructions: 1) "Open wrapper at one end"; 2) "Pull out pin"; 3) "Remove as many slices as desired." At the time, as everyone knew, cut bread quickly went stale. Anticipating consumers' fears, Otto Rohwedder, a Missouri-based inventor, inserted a U-shaped pin at both ends of his presliced loaf to hold the bread together inside the resealable bag, creating an illusion of wholeness that signified freshness.

Rohwedder was careful to take his customers into account in other ways as well, interviewing women to find out exactly what they wanted, down to their preferred slice thickness (half an inch). Then he teamed up with a baker named Frank Bench who supplied - literally and figuratively - the dough. The product they created became a runaway hit. By 1930, sliced bread had spread to almost every town in America.

Factory-made loaves, sliced or unsliced, were typically softer than bakery loaves, to make them seem as if they'd just come out of the oven. "It hit a tipping point where bread became so soft that it was almost impossible to slice it at home," says Aaron Bobrow-Strain, author of a social history, "White Bread." Consumers loved to make sandwiches with precision-cut squares of Wonder Bread, and this kind of loaf came to stand for the epitome of convenience. By the 1950s, people were praising their favorite inventions as "the best thing since sliced bread."

Why was this innovation so captivating? According to Bobrow-Strain, in the early 20th century, Americans ate about one-third of their calories in the form of bread; this small innovation touched everyone. "The sliced loaf," he says, "becomes a kind of small, edible promise of a better world."

SLICE SLEUTH

Catherine Stortz Ripley was working on a local-history book when she discovered that sliced bread originated in her own hometown - Chillicothe, Mo.

How did you come across this story? I was searching through microfilm of local newspapers, and I noticed a headline that said, "Sliced Bread Is Made Here." But I questioned whether this was true, because I'd never heard it before.

Battle Creek, Mich., claimed to be the home of sliced bread. How did you prove that your town actually deserved the title? I received a letter from a man who said: "Yes, Chillicothe was the first place to have sliced bread. I know this because Richard Rohwedder, the son of the inventor, worked for me."

And then Richard Rohwedder flew out to meet you? He arrived with his father's scrapbook, and that had the rest of the story in it. We were able to go see the building where the bread slicer had been. Richard, when he was 13 years old, fed the first loaf into the slicing machine.

So Chillicothe won the title of Sliced Bread Capital over Battle Creek? Yes. Just down the street from me is a mural that says, "Chillicothe, Home of Sliced Bread."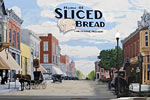 http://www.nytimes.com/2013/03/03/magazine/who-made-that-sliced-bread.html?_r=0
---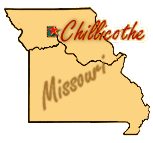 Return to Top
Close This Window
Print This Window
---